ABOUT        LOCATION        EDUCATION        SCHEDULE        SPEAKERS       EVENTS       REGISTER
---

Following a two-decade career analyzing the financial health of retailers, Dennis Cantalupo founded Pulse Ratings Inc. in 2018. Pulse Ratings' sole objective is to help manufacturers, landlords, investors, and other unsecured creditors reduce losses and bad debt write-offs related to retail bankruptcies. His unbiased financial analysis is acutely focused on identifying early warning signs, so as to provide creditors ample time to adjust their exposure accordingly. In January 2019, Dennis joined the RiemerPlus team and has been providing our members with the Pulse Ratings analysis on key customers. Dennis has been invited to speak at numerous retail industry group meetings including: International Council of Shopping Centers, Toy Industry Association, National Consumer Products Credit Group, Athletic Credit Exchange, Golf Manufacturers Credit Group, Outdoor Products Manufacturers Group, and others. Dennis received his undergraduate degree from the University of South Florida and his MBA from Colorado Technical University. 

A trusted advisor to unsecured creditors, creditors' committees, and distressed companies, Jeff's tenacious counsel adds steady momentum to our growing client base in retail bankruptcy and is a strong resource to distressed clients in the technology sector. His practice centers on Chapter 11 bankruptcy reorganizations and related litigation. Current representations include the creditors' committees in Gibson Guitar, United Sporting Companies, Mission Coal Company, Fred's, Gander Mountain, and Vitamin World; individual creditors Under Armour and Estée Lauder in Bon-Ton Stores  Chapter 11, Estée Lauder in Sears Canada proceedings, National Football League in Cumulus Media Chapter 11, and participant lenders in Toys "R" Us and Tops Markets Chapter 11 cases. 
Mr. Cohen presents - Bankruptcy Bootcamp
Mark Greenberg is a Managing Director at Alvarez & Marsal in New York, where he provides financial advisory services to creditors and specializes in representing official committees of unsecured creditors in bankruptcy proceedings. For more than 15 years, Mr. Greenberg has provided advisory services to debtors, creditors and equity holders in both bankruptcy and out-of-court restructurings within a variety of industries. 
Mr. Greenberg presents - Bankruptcy Bootcamp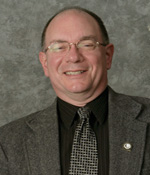 Dr. Chris Kuehl is a Managing Director of Armada Corporate Intelligence. He provides forecasts and strategic guidance for a wide variety of corporate clients around the world. He is the chief economist for several national and international organizations; Fabricators and Manufacturers Association, National Association of Credit Management, Finance, Credit and International Business and the Business Information Industry Association. He is also the economic analyst for several state accounting societies - Missouri, Kentucky, Tennessee and Kansas.
Prior to starting Armada in 1999 he was a professor of economics and finance for 15 years teaching in the US, Hungary, Russia, Estonia, Singapore and Taiwan. He holds advanced degrees in economics, Soviet studies and East Asian studies.
Chris is the author of Business Intelligence Briefs and Executive Intelligence Briefs, both publications from Armada. He is also responsible for the Credit Manager's Index from NACM and Fabrinomics from the FMA. 
Dr. Kuehl presents - 2020 - The Year of Living Dangerously (Economically Speaking)

Richard Newman is a Managing Director with Alvarez & Marsal Creditor Advisory in Chicago where he provides financial advisory services to creditors and focuses on representing official committees of unsecured creditors in bankruptcy proceedings. He specializes in liquidity management, budget planning, cash flow forecasting, business plan review and formulation of reorganization plans.
Mr. Newman presents - Bankruptcy Bootcamp